Rob Nellis

Instructor
WSET Level 2 Award in Wines and Spirits
WSET Level 2 Award in Spirits
Rob's extensive background is in hospitality and wine. He has been working for the past 20 years in all aspects of the hospitality industry business; server, bartender, host, manager and caterer.
Rob's wine education career began by completing the Algonquin College Wine Program, graduating with top honors. He completed the WSET Level 2 & 3 Awards in Wines & Spirits, the WSET Level 2 Professional Spirits and WSET Certified Educator Program, graduating with Distinction.
Rob has been the WSET Certified Educator, wine and spirits consultant for the Vendange Institute since the school opened in the fall of 2004.
Rob is an enthusiastic wine instructor and combines a high degree of topical and current information with an easygoing style that is clearly felt by all his students.
Matt Webb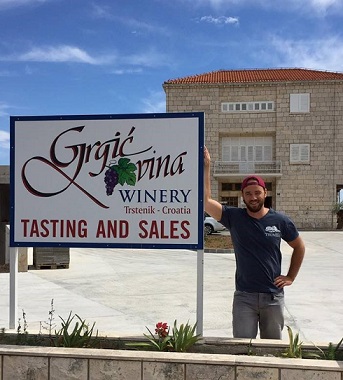 Instructor
WSET Level 3 Award in Wines
WSG French Wine Scholar Study & Certification
Italian Wine Scholar Program
Spanish Wine Scholar Program
Matt's interest in wine and spirits was piqued while working under the tutelage of Roberto Valente at Fratelli restaurant in the Glebe in 2003. From here, he was always furthering his understanding and knowledge on the subjects.
Matt began working with the LCBO in 2010, while at the same time, completing the Algonquin Sommelier Program. After completing the WSET Level 3 with distinction, he was promoted to the position of Product Consultant with the LCBO in 2011. Matt then went on to complete the Algonquin Beer Course, the Algonquin Whisky Course, and the French Wine Scholar with honours, before completing the WSET Diploma in 2015. Most recently, Matt has completed both Units 1 and 2 of the Italian Wine Scholar with honours, as well as the WSET Level 1 Award in Sake.
Matt has visited many wine regions of the world, including Rioja, Priorat, Ribera del Duero, the Rhone Valley, Burgundy, and Beaujolais. In September and October of 2016, Matt was granted a placement at the René Muré (Clos Saint Landelin) winery in Alsace, France.